Today's healthcare "landscape" has become a fragmented system of disconnected entities, ranging from providers and payers to registries and regulatory agencies.
Each entity is challenged to improve quality of care while reducing costs. This requires collaboration and sharing of information. However, time, resources and coordination are in short supply. Tangible Solutions created Happe (Healthcare Application Ecosystem) to help medical service providers of all types and sizes, meet the demands they face on a daily basis. You can think of Tangible Solutions as a technology application hub that streamlines your ability to exchange information, enhance your EMR/EHR system and meet your reporting goals. By simplifying application and system complexity, we help organizations like yours support care coordination and meet regulatory requirements.
Our core capabilities center on electronic health data integration and information exchange, but we also offer you the added advantages of training, hosting and sales support.
Above all, we strive to offer smart IT matchmaking services that make life easier for you, your customers and, ultimately, for your business. Think of Tangible as the center, the nucleus or the hub that simplifies complexity and helps organizations like yours achieve the level of information exchange needed to support care coordination and patient engagement. Much like the app stores found in the mobile phone sector, Happe serves as the marketplace for solutions to meet the ever changing needs of the modern healthcare practice.
Tangible's total understanding of the needs of today's healthcare practice facilitates solutions related to charting, billing, scheduling, patient tracking, document management, and clinical workflow, which improves the quality of care as well as the quality of health for your patients.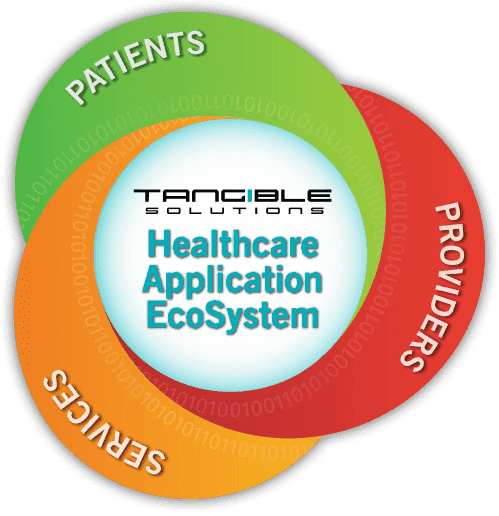 Achieve Greater Success With an Experienced Partner.