Data Is the Backbone of Many Industries, and Healthcare Is No Different
In fact, the need to share sensitive patient data at a moment's notice while keeping it protected makes this information vital to the entire care continuum. Data in healthcare needs to be accessible to different professionals in the care network, but barriers can get in the way of this seamless transition and seriously impact the quality of patient care.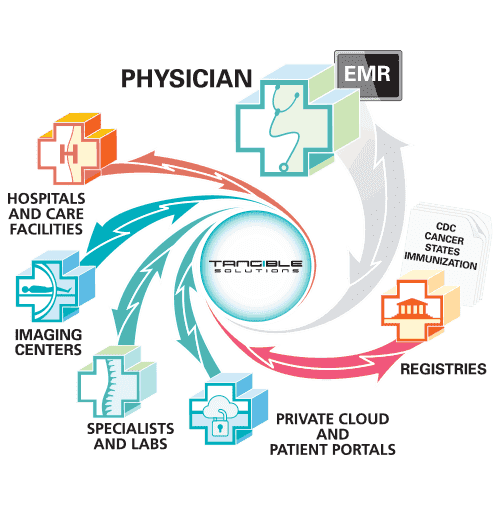 Removing Barriers to Healthcare Data Exchange Is Possible Through Integration-as-a-Service (IaaS)
Integrating data leads to a whole host of benefits, but most importantly it provides a comprehensive data set. This puts your group or network in a stronger position when negotiating with payers and service providers, and allows you to make more informed decisions. In turn, medical providers are empowered to achieve better patient outcomes, leading to satisfied patients and higher monetary rewards. 
Integration-as-a-Service is also the foundation that supports a successful clinically integrated network. Whether you're performing population health, business analytics or referral management, the best applications can be defeated with bad or mismanaged data. As a result, you need several elements to properly integrate data and achieve success.
The Steps Included in the Data Integration Process
Employer Health Networks, High Value Networks, and Clinically Integrated Networks all need to share data. If everyone participating in these networks used the same EMR, PM system or CRM, then data delivery and sharing would be straightforward. Of course, this is rarely the case. A multitude of data sources and devices does not mean integration is impossible – it just takes planning and a good IT partner.
At Tangible Solutions, we believe that implementing IaaS begins with asking questions about your current data usage and long-term goals. Start the process by evaluating what data is available and ask yourself why it's needed. How does all the information fit together in the grand scheme of things? What's the business purpose of integrating data across your network?
IaaS accomplishes a variety of business goals, so try to determine what you want to achieve from data integration before you start. Do you want to lower costs, improve patient health or meet regulatory demands? Once you have goals established, it's time to develop your data strategy. With the assistance of your IT partner, you will identify all the organizations that will be participating in the network.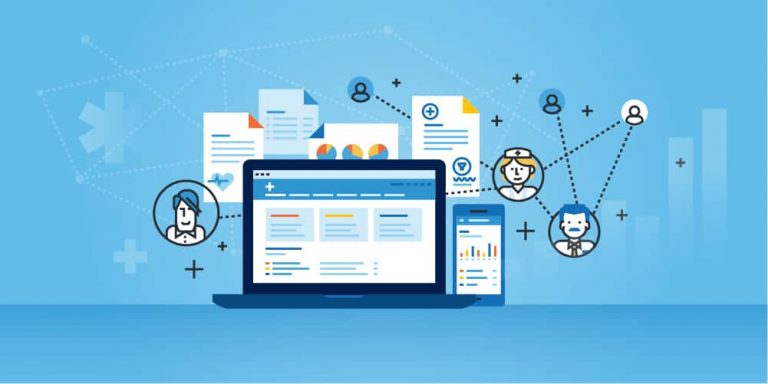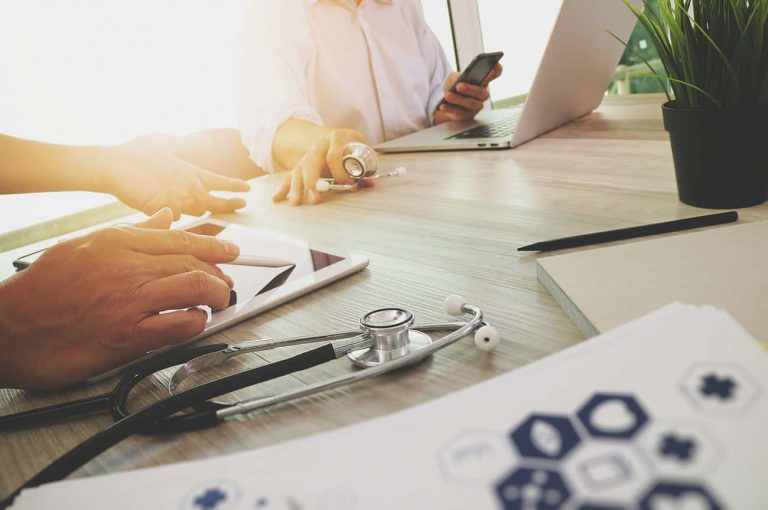 Next, you will need to determine what data collection systems each participant uses as well as the strength of their existing network connection and if they're using software that could help or hinder the integration components. Cleaning up your internal systems before integrating them helps the process run smoother.
From there, you will need to implement data monitoring to identify what information needs to be collected and any key value pairs. Then, your IT partner should take the lead on how to design an efficient strategy for achieving your goals in compliance with HL7 – the international standards for transfer of clinical and administrative data between the software used by healthcare professionals. Even if you don't need a new integration system, you may be required to upgrade to conform to the changing rules.
How a Data Exchange Integration Service Works
Integration-as-a-Service is designed to remove the traditional burdens of data sharing. Rather than taking on the expense and labor of building connections yourself through custom integration, IaaS provides a simpler and more affordable option that is still adaptive to your needs. Because IaaS is built as a hub-and-spoke system, it's highly scalable and flexible.
This service enables you to make one connection to the cloud-based hub, and from there send or receive data from anywhere else. Using a data integration platform minimizes the need for specialized equipment and technical skills, which in turn saves money.
Data exchange takes the information from an individual source, and transforms its structure under a larger schema that is an accurate representation of the source data and can be shared between different virtual machines. In a world where healthcare providers can electronically communicate information, data transformation and integration is crucial
The Best Time for Data Integration Is Now
A lack of technology integration could be harming your CIN. Unengaged patients, wasted resources and an overwhelming amount of useless data can negatively impact your bottom line. Having your integration service running can help with data security, monitoring and delivery through encryption and standardization. 
At Tangible Solutions, we use Integration-as-a-Service to do more than just transport data from point A to point B. We help you identify gaps in data and recommend or develop a solution to collect the missing information you need to improve internal processes. We also ensure that the data collected is accurate and secure so your patients are protected. Some common areas where IaaS can make major improvements include:

Lab Orders and Results
Between seeing a primary care physician, consulting a radiologist and going back to a specialist, there are often gaps in data from the EMR platform regarding lab results. Happe-Orders was developed to make sure data can be added to an order so that it's complete and can be processed by the reference lab. The same methods can be applied to medical equipment ordering and radiology interfacing to streamline the process and deliver the results in the way most convenient to providers and their patients.

Employer Sponsored Health Networks
More and more large employers are looking for ways to lower their expenses related to healthcare coverage for their employees. By adopting a self-sponsored network model made possible by IaaS, companies can exert greater control over their healthcare spend by building their own provider network.

Registry Submissions
Most medical practices lack the technical resources needed to set up a connection to a state registry. That's why we developed an IaaS solution where we handle the process of connecting to the registry and the file transfer validation, limiting the amount of technical expertise you need in order to achieve your objectives and improving time synchronization.
Clinically Integrated Network
To build a geographically dispersed Clinically Integrated Network, one needs a technology partner that can not only provide guidance, but also design and install the necessary connections. Pushing incomplete data between systems is a detriment to all CINs no matter how large or small. Integration-as-a-Service, from Tangible Solutions, builds solutions to find and leverage the right data. IaaS is a complete solution to data integration and is the foundation for the clinically integrated networks we serve.
Get started on the design process today